Fate's Folly
January 21, 2012
From the families
of the fawn
to the lovers swaying in the dawn
universal red
love incarnated as each other
I know you feel it too.
For you it may never be the ballad of a dove
ringing clear and true
like a simple old chime
but to me its lovely lyrics
to a song of life
oh-so-bittersweet
with an ongoing melody
like a hummingbird's heart
and I know you have one too.
It's a book with pages left unturned
by love-scarred hands
calloused with the heart of the real one who knows
the pain the gain
the virtue of it all
and I hope you want to play the game-
the silly one who promises
you'll be wonderstruck
by the magic of it all
and I know there's a magician in you
with the power to make the past disappear
"I missed you" the magic words
reversal a beautiful trick
erasing all that came between
real fairytales and fiction
because with you
it was always hard to tell which one it was
as I spun round and round
through a carousel of smiles
kept alive partially
by the jar of compliments you had
chock-ful and a-plenty
with phrases from a gentle soul
who really thought he knew how to love
though sweetheart we need to start seeing
the passion the pleasure
not the cruel beyond measure
for the girl with the glossy smile
because my heart's a hatching chick
and a little birdie told me
she loved you.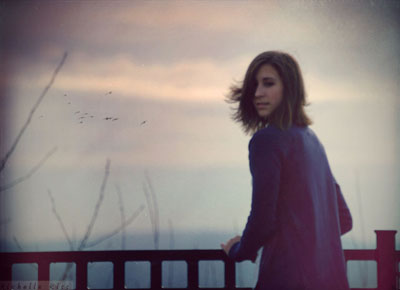 © Michelle K., Vancouver, WA