The Shadow Deciever
February 7, 2012
Immersed in her own regression,
she fails to see-
No,
she blatantly disregards the contraband of the situation:
the obvious and the hidden.

To deem herself the suitor and the judge,
the power of repetition;
is her only track-
close-minded in illusion,
and sheltered from the truth.

How dare she?

When we continuously/fruitlessly,
veiled in attempts-
to strip away her shields,
and she lets them down,
to grab at our own.

Manipulator,
puppeteer,
to adjust to her own amends,
she grabs the credits of another's work,
for the power of attention.

Again,
how dare she?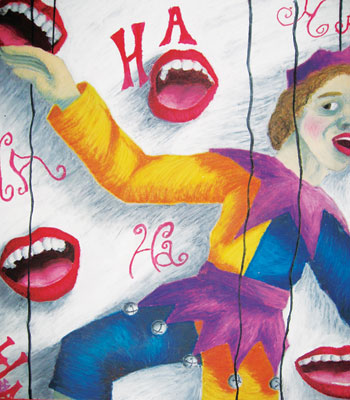 © Carollynn G., Hawthorne, NY