I Don't Know What to Say to Anyone Anymore.
February 2, 2012
Boys.
All of you.
The decision-making.
The lies.
The names.
The texts.
All of it.
I can't.
I can't deal with it anymore.
Get me out of this school.
I need to get you out of my mind.
I wish you wouldn't think of me,
Just as something to toy around with.
When I like someone,
I fall hard.
I hope you don't or didn't use me.
I pray to god you don't use me.
Worst of all, I hope you miss me when I'm gone.
I hope you'd care
if I died in your arms this moment.
I'm not this girl who will always be,
Here for you to mess around with.
When someone likes me,
I expect to mean ALOT to them.
Another thing that's bad,
I can't stop thinking about you.
Your body.
Your eyes.
Your smile. The smell of you still lingers on my skin.
I should have realized.
Before I liked you so much...
So now,
I'll sleep in the dark,
Listening to the rain,
crying myself to sleep.
Knowing everything is NOT okay.
It won't be for awhile.
In the end,
you probably don't care about me,
One.
Bit.
Meanwhile,
My heart jumps every time I see you...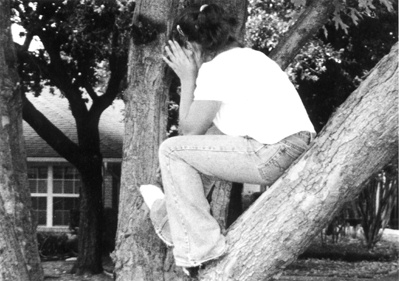 © Allyson S., Highland Village, TX