The Grim Reaper's Meal
January 31, 2012
Spiderweb cracks,
Fairytale lies,
Laughing and cursing,
Is this your disguise?
Shadows reveal
What the light will not touch
The cold dark of evil
Is this truth too much?
Villain's revenge
And our hero's blood
We're broken and beaten
Hearts made of mud
Do save the pity,
I don't care for your cries
Just let me lay and listen
To the Phantom's lullabies
Quiet and soft,
But the meaning's so real
The cruel hands of fate,
The Grim Reaper's meal.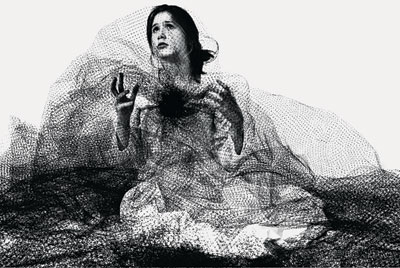 © Susannah B., Greenwich, CT