Creative Flow
January 16, 2012
My brain is
constipated.
It's not
artists block,
writers block,
or lack of inspiration;
it is constipation;
probably caused
by too much coming in,
and too little coming out.

I need an enema
for my mind.
Maybe I can stick it in
my ear.
Then I'll turn my head sideways,
and let it all pour out.

I'll be careful of what I eat, from now on.
I'll stick to the healthy stuff;
spiritual bread
and Shakespeare.
I'll limit the junk food comics
and try out a few
classics a la mode.
I'll even try to swallow down
those non-fiction vegetables.
Ah,
relief.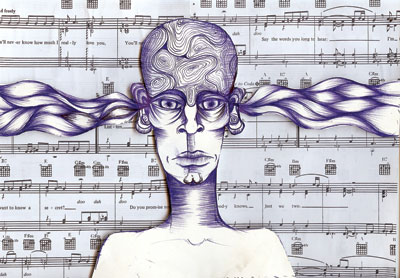 © Ani S., Petaluma, CA