Simple Rose
January 16, 2012
Such a simple gift a rose,
yet glittered in bliss when given.
Blood red with no stains,
it is encased with mystery.
I do sometimes wonder the true words behind its blossoming petals,
but never do I pry for it is the secret that keeps me interested in your mesmerizing glow of scarlet.
So as I sit here describing your beauty in elaborate words,
I still know that you will always be just a simple rose.
Given when in love,
and to say I'm sorry.
No words will be able to describe your special glow,
For your just a simple rose, red and mysterious.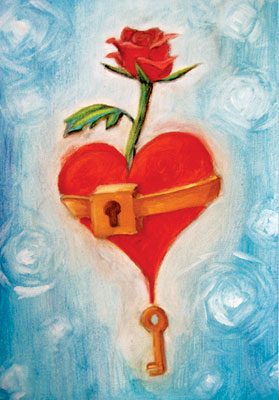 © Louisa L., Pleasanton, CA