Take A Quick Breath
January 25, 2012
I take a quick breath in
With an un-assumed pace
You thought I was dying
And I don't know what to do
Just give me something
Something
To hold onto
Because I'm losing in a way
I've never lost before
My patience taken away
My heart scattered on the floor
With an empty mistake
And a swollen truth
I've got nothing left
I haven't got you
I've been wishing on shooting stars
I don't believe in
I've been holding my head high
But it's starting to burn
And as the embers ignite
In a renewed fervor
I don't think I can do this
Without your word
But we left behind
All that we had
Moved onto new lovers
We'll never forget
And you rejected me once
But I rejected you twice
Just give a promise
Just renew my life
Just give me something
Something
To grasp
Because I'm losing
Losing
Too fast
And I'm scared that
You and I
Are forever separated
By thin glass
That you could break
If you actually tried
And maybe if that partition shattered
And maybe if I ran into your arms
I might back away
Slowly again
Lose my footing
And what then?
I've got problems
Giving myself over
You should know that better
Than anyone I know
And I've got issues
Letting you control this
I can't hand you the reigns
Without falling out
And I'm scared
I might fall
And I'm scared
You're not for me after all
But you love her
So does it matter?
Do I even care?
I know I mind
But I tell you I don't mind
And I know I love you
But in a way
You might love me again someday
But that day is so far
I'll never know
I'll walk in the shadows
Until you come running home
But I have a feeling
You won't remember
How we both felt
That late September
And that's okay
That's just fine
I just miss the days
I swore you were mine
And you knew my heart was yours
That aching feeling's hard to ignore
It's unfair of me
To pull you back
To un-fond memories
And loveless attacks
But I'm lost
And sometimes I think you are too.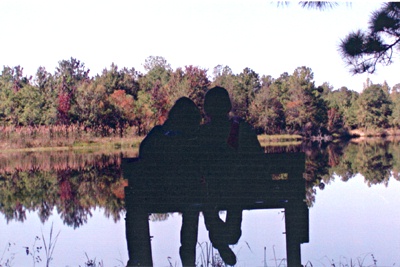 © Heather J., Slidell, LA