Thin Ice
January 14, 2012
Happiness was our lake
But you fell through the ice
Got a glance of misery
He looked so nice

He puts his arms around you
As I'm slowly frowning
His lips meet yours
While you're really drowning

I run out to aid you
But the ice is so thin
And with a sudden cry
It's me who's falling in

You don't even see
How I struggle for thee
With each passing breaststroke
My life's leaving me!

*You don't even see
That he'll cause you great pain,
Tear out your beautiful heart,
Just leave you insane,

If only, if only...
You'd turn back around,
Back to the arms
That kept you sound,

If only, if only..
You'd flee from that voice*
But it's too late you see?
You've made the wrong choice.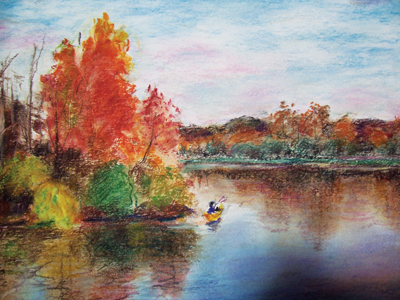 © Xiao H., Naperville, IL