I can dream can't I?
December 20, 2011
"The only way not to break your heart is to pretend not to have one."






It feels so lonely to walk alone and to see my shadow do the same,
My heart skips a beat when I see you and silently whispers your name,
You stand there and smile to your friends,
I walk past and allow myself to steal a glance,
Some times when I'm lucky you're eyes meet mine and to prove my existence, fate gives me a chance,
I pass a faint smile and you do the same, probably for old times sake,
I don't care, my nerves relax and I let the butterflies in my belly dance,
You say you have finally got it right and you love your girl,
She's lucky and happily I sigh,
Maybe just maybe one day you'll be mine,
I can dream can't I?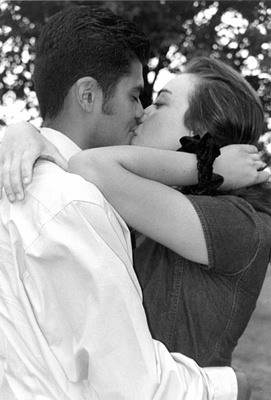 © Yaniris M., Boston, MA