Who Am I to Call Mine
December 21, 2011
Listen,
I've never found my hero.
You know, "the one,"
sometimes referred to the sun
of one's life.
I guess people think I am living in darkness.
Truth is, as much as I want to say
they are wrong,
they are right.
Where is my light?
Why doesn't he flash a smile,
cast some light
and turn it on for me.
I've been lost
in this Cave of Wonders
with no sight,
and I just want to grab that gem
to make this cave crash down again.
Feel free to disturb my slumber.

This song
can't be a love song -
something in my heart's wrong.
You've been tugging at its veins
stopping my blood flow
every time you say hey.
Maybe you can change my tune
before we hit verse two.


Hold up,
the days are rushing by.
Wait a minute,
he's making a move....
verse two?
He was striking faster than a lightning bolt
for base two, which he believed
would lead right into three.
Here are my bases:
1) Um,
2) heck
3) no.


So instead of striking and killing,
that boy is just striking out and I'm winning.
He may think I'm a prude,
go around and spread rumors it's true.
Well, honey, I'm sorry I have class
and I don't want someone I barely know
touching my -


Enough of this.
Now I know I need something new,
because relying on you
is like relying on this Nutella
not making me fat
after overindulging
thinking I was actually losing
some one worth my time.
Forget that.
I'm hitting the gym,
because after all, who needs a him?
He's an
1) actor,
2) a weasel,
3) a deceiver.
Strike three, you're out.


Like I've said,
I've never found my hero -
sometimes referred to 'the sun' of one's life.
I found a different sun, and I think His light shines
brighter than any other guy's.
I don't live in darkness with Him by my side.
Unlike the wishy-washy guys,
I can rely on Him.
I'll call him my hero,
because I know He'd die for me
I mean, He has before.
I don't want to get all spiritual.
I'll leave it at this
I'm not a thing- I'm a soul
and my soul belongs to Him,
but if some one wants to love my soul
he can, I'll let him.
But understand
it's not up for grabs.
Until I return home,
it's in safekeeping.
Alright.
I think I'm done with preaching.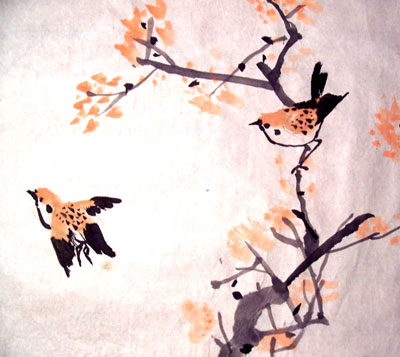 © Xiao H., Naperville, IL