Hands
December 23, 2011
You can blame it on the small stuff.
The wrong stuff, the meaningless junk.
You can cower at the small stuff.
The silly stuff, the frills and fluffs.
You can ridicule the familiar stuff.
The mirrored hatrids, the rotten luck.
You can hide beneath the thin stuff.
The lifeless stuffs, the horrible bluffs.
You can scream and hope! Hope for another note! If only it was close, then you'd take hold!
If only, if only you weren't so lonely.
Just one good chance will do, just one for you.
I've had enough.
Enough of the transparent stuff.
Enough of the childish junk.
What about you?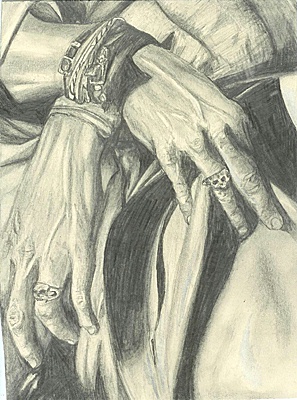 © Angela K., Kansasville, WI