Impossible
January 9, 2012
I try to tell you
What I feel inside.
Do you know how hard that is?
You make it impossible.

You have no idea
What runs through my mind everyday.
When will you listen?
You make talking out my feelings impossible.

When will you understand
That I'm not the smart one?
You make everything difficult.
Talking to you is impossible.

I want a healthy relationship with you.
Yet that is failing.
What we have is very unhealthy.
This is impossible.

I have to end this fast
Before it kills me more.
I'm leaving your helpless advice in the past.
You may be no help, but some people are easy to talk to.

You were impossible.
You held me down.
You shoved things down my throat.
And I'm sick and tired of impossibilities.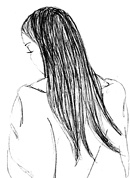 © Miranda B., Neosho, MO