Dreams
January 9, 2012
Dreams.

The gift and the curse.

What a mysterious ghost of intangible desires it is
It holds the powers to visualize and induce hope, but yet possesses the ability to destroy faith and arrogance.

Dreams.

What a beautiful breath of nightmare it is.
Its wrath contains a thousand souls quivering to take vengeance upon failed accomplishments.

It will wrest your heart from its cage and replace it with a pit of empty regret.

Do you know what the forces of the army of imagination hold?

One simple rest of your head upon your pillow, and you shall soon know the fears and evils of dreams.
A sweet baby's wailing cannot overcome the roar of the night.

An adult's maturity cannot erase the feelings wrought upon by childish desires.

A dog's racing legs cannot outrun the perils of what is feared.
Dreams bring themselves as invincible forces, disarming a soul of all defense.

Like a mystical breath of magic, the night brings a cascade of wonder.

The heavy cloak that lies between reality and fantasy: Dreams.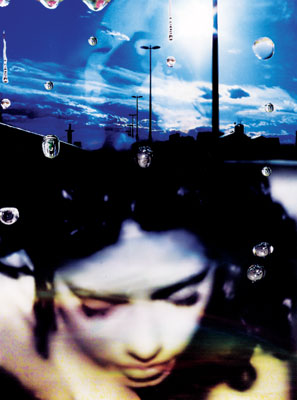 © Becky F., Sacramento, CA