truth
December 17, 2011
knowing you long enough,
has addicted me to your ways and pulsing stare,
speaking with you after all this time,
Im once again stripped bare,
To nothing more than what I am,
You are more of a man than I deserve to hold,
But I have melted in your arms.
Is this love?
I wouldn't care if it was poison.
Come in and let us be.
How long will you be in disbelief?
Could I behave long enough for you to remember how you love me?
In all my honesty, I feel vulnerable, but I have heard that is how it is supposed to be.
You never believed me when i told you lies, but will you believe me when i tell the truth?
And I think you know it.
The truth is that being in love has never been possible for me except when you are with me. You are my dreams and my sun and my warmth in the night and you awake the flickering light of my soul into a rapturous blazing fire of passion.
You tell me if what i say is right.
You tell me if there is not another chance to start over,
remeber the bad, wonderful, and good, and then set each other free to fall in love with each other all over again. my heart is bursting though it's cage of ribs. I feel it beating against my chest.
You tell me if this is not love.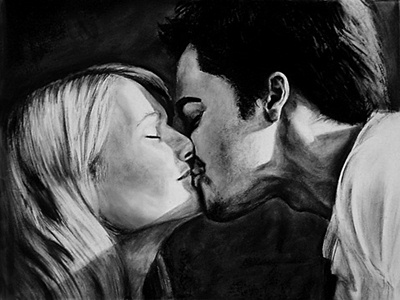 © Lauren R., Marshfield, MA