Oh Darling
December 25, 2011
Beloved, you cling to her so desperately, you're love affirmation is clear.
The adversary's adulation is true to you, mine lurks in the amorphous shadows of
her alluring body that you are in smitten with;
Yet the light of its strength lingers on, never atrophying,
never blackening like the rest of her obscurity.
My heart swells and crushes my feeble bones induced with your love.
Her love for you is a stagnant puddle of opaque mud, no emotion shining through.
Frustration and envy gathers over my head as a cursed thunderstorm of longing and distress.
How can she not love the man I'd die for?
Oh Darling, why must you encourage my aching soul?

Too much hurt and pain prevents me from being her advocate;
never will I defend your heartless lover.
No longer, am I the altruistic woman you laid down to bed,
but a selfish brute, constantly striving for the slightest sum of your affection
in order to feed my obsession.
You induce my so cruelly by beguiling my heart down an obscure path
of endless turns and drunken fog.
Each step weakens my knowledge of the past-present-future.
Oh Darling, why must you confuse me so?

Be true to yourself, stop avoiding the obvious:
I belong with you; you pertain to me; together without objection.
The fallacious tramp has made me an apparition in your life.
I see no forgiveness on the path ahead, only more un-noticed devotion for you.
It's un-honorable to sit on the sidelines, bequeathed;
waiting for your game-affair to end.
Does she even know I share you? My lover, won't you tell her?
Can you not see we are better without her?
Oh Darling, why do you torture me so?

Stop comparing me to the new, history is all we need to rekindle our romance.
Dark green eyes of diversion coerce me against your body,
I acquiesce to you, proving my love is faithful.
Held captive and scared-shut to make a move of disapproval,
I am an abused dog who yelps and whines for mercy from my owner.
My heart is a game that you play so austerely with.
The same worthless mutt, I share my immense love with you;
knowing it will never be returned. Yet I forgive,
and forgive...
Promises and sweet words cajole me to your layer,
only to be broken as you lie with her the next day.

Stop feeding my addiction, let me break free!
Oh Darling, have clemency on my feeble soul!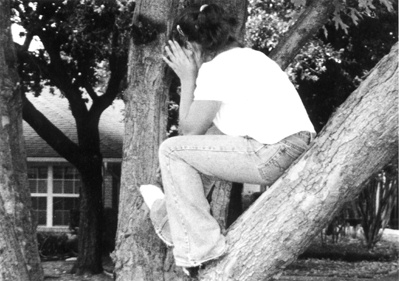 © Allyson S., Highland Village, TX