A Killer's murder.
December 1, 2011
I walk in silence
With my head bowed low
My shoulders hunched down
My feet dragging along

I walk in silence
A part and still apart from everyone
Feeling all alone
Even in the midst of this crowd

I walk in silence
Each step taking me lower
Each step taking me towards darkness
Towards the point of no return.

I walk in silence
The world around me fading away
All feelings and emotions slipping away
All colours draining away
Into infinite shades of gray

I walk in silence
I can see the gates now
Tall black and imposing
Holding back the fire
Holding back the screams
And as they open
Warmth engulfs me
And on and on I walk on the flames
Within this hell
My own little piece of paradise.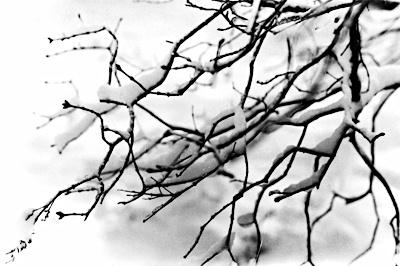 © Lindsey D., Marblehead, MA