The Silence
December 18, 2011
Distant noises are gone;
The car horns deafened.
Trees drop their leaves,
Unceremoniously.
Whispering winds suddenly die,
And crash to the ground
Without a sound.
Voices stutter
And then, erased.

But then there are those,
That cannot be toned down.
Some voices, laughs, and the melodies of tunes.
And above all else,
Thundering through the streets,
A heart beats; steady with perseverance.
Days uncounted are speculated,
For one day, as all know,
It shall fall.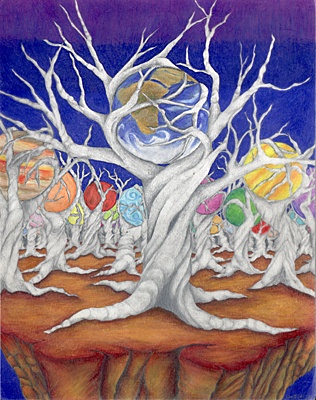 © Sara P., Lake Mary, FL