This Is What I Loved?
November 15, 2011
There's somrething about the trees
Less inviting. Cold and bare.
More unapproachable, more rogue.
I can't believe I love you, once,
You look despicable btween the fall
And Michigan's winter. So grotesque,
A strange figure. Monstrosity.
I walk away, but the thorny bushes
Have hold of me.

"Don't leave us" cry the trees, their
Voice and eerie screech and moan through
The wind. "Why can't you love us,
Once more?"
"I cannot, you change too frightfully."
"But we love you through change" they cry.
To show their love, they stroke my hair,
Taking too sharp a touch. Not like
Their springtime feel, gentle.
They caress me, then, quite tenderly
Soft leaves brush against me.
But now they hold me back, quite sharply.
And I'm forever lost.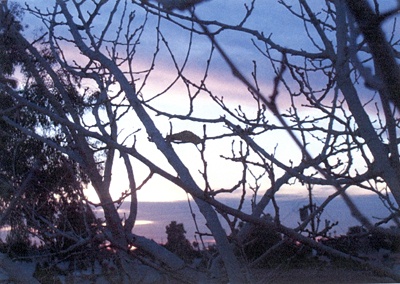 © Delia R., Phoenix, AZ