Popularity contest (Chp 1)
November 22, 2011
The day is here, time to go to school.
The bus is here.
I get on the bus only to sit in the segregated area.
I sit with friends,
Friends who understand me,
Friends who are like me,
Friends as rich as me,
Friends who share my popularity.

We arrive at school, time for class.
A nerd sits next to me,
I laugh at her,
I call her a loser, a witch and worthless.
I call her poor, a nerd and ugly.
I call her fat, a monkey and call her clothing fashion less.
She leaves in tears, but still worships me.

Its lunch time,
I sit with friends.
In the segregated area we reside,
considering ourselves invincible.
We laugh at others,
taunting them as well.
They seem so happy, but we continue to taunt them.
ugly, inferior, poor, and nerds,
all sought of names at my disposal.

The day is over, time to go home,
I catch a ride with my friend,
Can't wait to get my own car.
I arrive home in time,
only to be greeted with bad news.
Dad has lost his jobs and we have to live in ration.
I fall in tears not crying for my dad, but for my selfish needs.
How do is buy cloths? i thought,
What would my friends say or do?

.........Chapter Two to come.......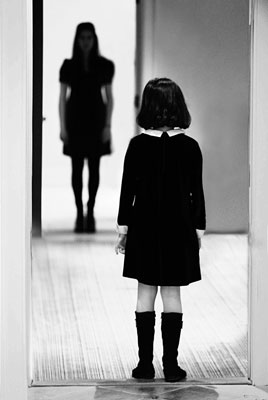 © Susannah B., Greenwich, CT