Snapshot of Time
November 17, 2011
The wispy fog covered road
pulsed,
like the rhythmic beat of a bass drum
as cars passed along it.
This road shoots
like a cannon
through the pine trees
that unclose it,
a long, ugly scar
burned into the ground.

Take a picture
with your camera,
freeze the scene in time,
and wait to see
which will last
longer;
the trees
or the road.
Nature
or
Man.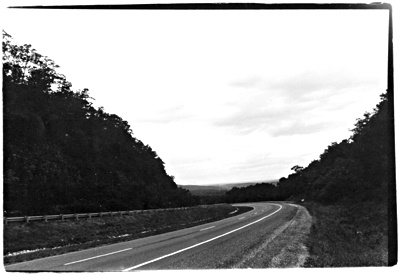 © Courtney R., Great Falls, VA