We are band
November 3, 2011
Reed's are in mouths
Buzzes from the brass sections
Scales from the flutes
Pencils clattering on stands
Music being rustled to favorite piece
Bass's are tuning
Loud chatter amongst everyone.

Seats are picked
and unfolded
near friends
Or by instruments
stands are brought in
stands with color
small stands
tall stands
and plain stands

Hands are
pushing buttons
guiding slides
banging drums
playing scales
trilling notes
pushing valves

Conductor strides up to position
his baton right over his head
counting to 4
and breathing with us

We take a quick but full breath
and soon music flows
from our fingers
through our instrument
and out into the air
so we can hear the
final product.
that is band.
We are band.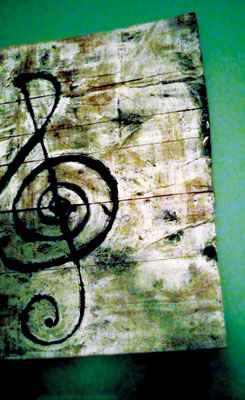 © Olivia K., Canton, OH