An Ode to My Jester
November 10, 2011
They say an ode must be positive.
That's great, I suppose.
But sometimes it's hard to find words,
that just seem like they go.

When this assignment was given,
I was stricken with panic.
My thoughts began racing,
as if I were manic.

As I sat down to write,
it strolled in like a jester.
He made homework a chore.
and did nothing but pester.

For hours he mocked me,
thinking he was funny.
But being stressed over a poem,
made my evening crummy.

Soon I had unraveled,
the jesters malevolent plan.
I made a mockery of the writers block,
that repressed my writing hand.

He tried to confuse me,
make me hate his vile deeds.
But most of my best work,
comes from writer's block's evil seeds.

Do I hate you, or do I love you?
You would expect me to say neither.
You push me to learn,
So I could say either.

Next time I have homework,
There will be no need to fret.
For this awful thing called writers block,
has not beat me yet.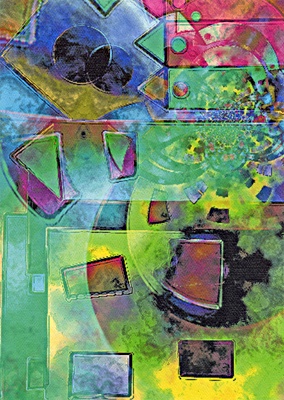 © Shannon A., Galesburg, IL