Director's Words
October 27, 2011
Her heart quivers in her chest.
Butterflies soar around her stomach,
Gaining altitude as they go.
She is given a hurried last check- and touch-up on her costume and makeup, and is led away.

At the doorway, with one hand on the railing, ready to ascend, she casts a nervous glance back, receiving the thumbs-ups and grins of her fellows.
Plastering on a brave smile, she walks up the steps.
Her friends below sag as they recognize the smile as a feeble one.

She waits in darkness, her heart thudding ever louder in her ears.
The orchestra strikes a pitch. Time is almost up.
Lines race through her mind, blurring as they go.
The hurried whispers of the director fall past her ears and to the ground like stones, where they remain untouched.
A pat on the back and she's alone.

The butterflies transform into humming birds and gather in her throat, whistling to the beat of the drum that is her heart.
Opening music floats to her ears and she straightens, keeping her seldomely needed brave face on steadfastly, but barely.

The black lightens, a whoosh reaches her ears, and a few hesitantly jaunty steps carry her to a circle of light.

Her heart drowns out all other sounds, before the opening notes of her song fight through.
The words of her director penetrate the haze around her.
The shield of light surrounds her, and the hummingbirds retreat as her heart slows.
Lines stop racing, instead coming smoothly and easily into her brain.

She opens her mouth.

She lets go of herself.

Her lungs fill with air, and...

As her director told her, the character does the singing.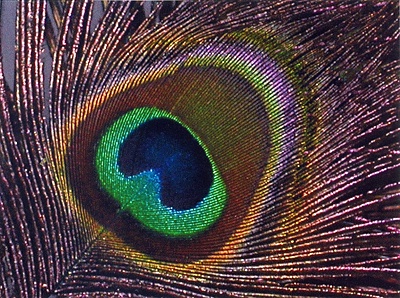 © Kasey B., Hopedale, MA