The Closet
October 12, 2011
Where do all of your bad thoughts go?
Every bad word you thought of, every bad image.

Where do they go?

…The Closet.

Whether you see, hear, or think of something gross… you put it in the Closet.
In the Closet, there is a box.

That box has a lock, but sometimes things get out.

The Closet can't hold everything.

Sometimes things escape from the Closet, and come back into your thoughts.

Sometimes the bad things like to peek their heads out of the Closet just to scare you, or bring the memory back.

Sometimes you say things by mistake because a bad word slipped through a crack in the door.

Sometimes a bad thought will creep its way across the floor, away from the Closet, to get back into your mind.

You never know when it will happen.

First you enter this maze of memories and images, and the maze can lead you to the door…

Or it can lead you to the Closet.

At times, you're tempted to take a look into the Closet and open the box.

But once you open the box and the Closet door, it gets harder and harder to close them.

You can't just ignore the closet, or lock it up and throw away the key…

It doesn't work that way.

All you can do is try to say, think, and look at, good things so they can wander in the maze.

… Hopefully they stay away from the Closet.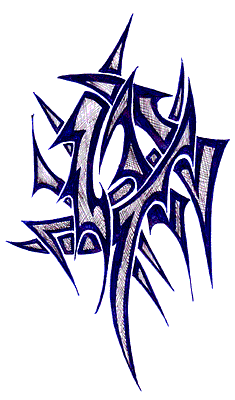 © Richard J., Congers, NY