Apple Blossoms
October 16, 2011
The time was gone,
and the little girl knew it.
She held the fruit in her hands.

Its waxy green skin was covered
in sickly splotches.
It was dying.

Every day before that, the fruits were
yellow, red,
healthy.

Today, the apple
did not rest squarely on the fence post
between her house and the old woman's.
It lay on the ground.

At the funeral,
the little girl put
apple blossoms
in her hair.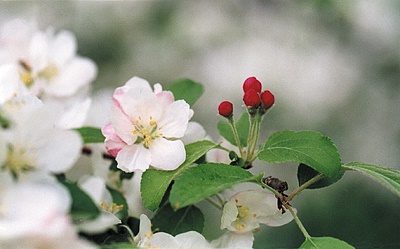 © April P., Newark, DE