Enough
October 13, 2011
I hated them.
With their pin-straight hair,
And their pretty clothes and friends.

But I wanted to look like them,
So I started exercising,
Stopped eating,
Dyed my hair blonde.
Didn't work.

So I went shopping.
I bought all these new clothes,
New makeup, new everything.
Still didn't work. Wasn't enough.

Now I'm too thin,
With scraggly blonde hair,
And make-up that makes me
Look like a clown.

I can see the white of my ribs,
I can feel them thru my skin,
I can't eat because food burns
My throat.
I'm not me anymore.
I don't hate them anymore.
But I hate what they made me
Want to do to me.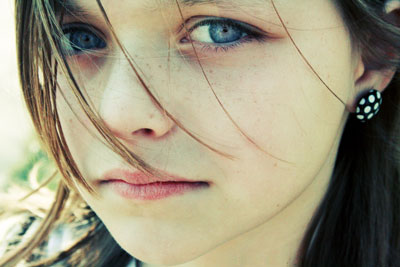 © Felicia R., Arlington Heights, IL