Literary Biology
October 10, 2011
I write.
It's a simple process.
I take a pencil,
clutch it between skilled fingers;
my neon pink utensil of
imagination.
I think of a word
and my brain
sends a signal to my arm,
automatic.

My elbow, wrist, and fingers
move like clock work,
flicking this way and that,
as neurons are fired,
deftly drawing out lines
into the familiar letters I know.
The letters form words.
My brain acknowledges
the vocabulary.
It finds "i's" to dot
and "t's" to cross.
Punctuation ends
my thoughts.

My hand, arm, shoulder
and brain,
work together,
like a team;
to draw out my ideas,
as a record
of me.
A portrait
on the white pages
of my life.

I write because
I have the capability to.
Why waste it
in disuse?

Everyone
has some means
of communication.
Be it through brail,
sign language,
characters,
or figures;
we can all write.

We can even write
in the hearts
of others;
an invisible mark,
only seen and felt
by the person who bears it;
unforgettable.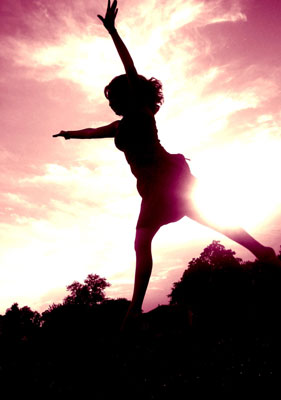 © Martha V., Morton Grove, IL