No More Forever
October 1, 2011
I called your name,
once, twice, three times.
Still no answer.
The forest was gettting dark,
as the sun slowly sank beneath the horizon.
Fear clutched me in its grip,
I felt almost paralyzed,
unable to do anything.
But I still sped on,
sprinting through the trees.
Desperately calling for you to come save me.
And that's when you appeared,
10 yards ahead of me.
But your feet weren't touching the ground;
your body was limp, your eyes... wide open in fear.
You hung from the branch of a tree we once climbed,
but no more.
I thought we'd be together forever,
unseperable in this world of hate.
But now all I have is a world of pain,
and the knowledge that you left me,
going through my mind all day.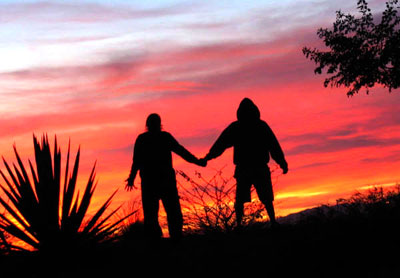 © Rosanna S., Phoenix, AZ