Batman to my Robin
October 4, 2011
Hey, Batman to my Robin,
Sam to my Frodo.
When:
I text at three in the morning,
"Where do we bury the body?"
You drive out to the hills,
And we dig till dawn:
We tell curious souls that the dirt under our fingernails is brownie residue from a bake sale.
Hey, peach cobbler to my ice cream,
Lead to my pencil.
When:
You can't face up to going home,
I tell my parents I'm turning in early,
And stash you away in my closet,
Jackets and pants in your face.
Later, out the window, we stare at the palm trees as they stroke the night sky.
Hey, peas to my carrots,
Black to my white.
When:
We feel the world caving in,
And the stress breaks us down,
And we just don't feel like doing it anymore,
We brace our backs against each other.
We push each other to stand again.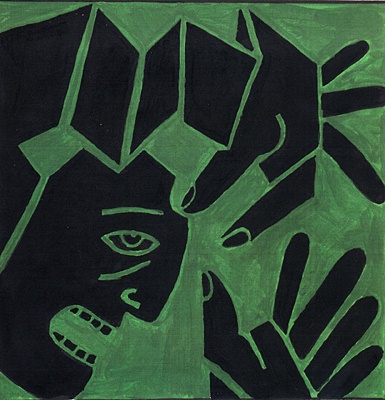 © Hilary L., Oakhurst, CA