Revolving
MAG
September 28, 2011
I can't drink my tea until it has cooled down,
so I sit. And I wait. And I watch.

The man with the chaotic hair tries to wrangle his children.
(I wonder how he could possibly tame them
if he can't even manage his hair.)

In the corner a woman enveloped by her coat
is wrapped up in some novel that is probably
too long for her too.

Simple issues, simply irresolvable
since society shuns the thought of change
fearing it, they reel and buck.

Because if your hair is too much for you,
how can you be expected to deal with the world,
in its state of continual confusion?

If your jacket drags like some tattered robe,
It is unfair to insist that you lug around everyone
and their problems in their narcissistic scribblings.

Yet even though my tea is too hot to touch
my parched lips, I am worried about everyone else.

After all, while you're waiting, stagnant,
the earth around you spins on. You are not
alone, you are not still, but revolving
uninterrupted.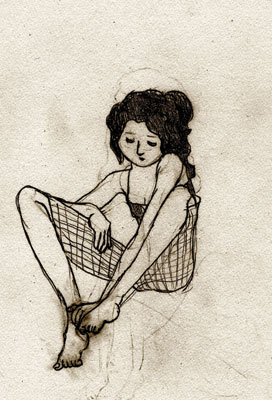 © Samantha W., Albany, NY