Twin Moons
September 12, 2011
Two empty books,
Wiped clean of their meaning.
Two dead moons,
Now circle a void.

Two shots of liquor,
Drunk clean on the table,
Sit stagnant and empty,
Side by side.

And two pairs of hands,
Now rip at that fabric,
Tearing away what was there,
With no remorse.

And blind eyes,
Become glass orbs,
Falling to the mossy ground;
Fade away and be cursed.

And the fires grow larger,
Our bland emotions grow stronger,
And we leap deeper,
Into a bottomless abyss.

With the salvation,
Of ignorance,
Burning on our tongues,
Making us forget how to feel.
Forget how to speak.

And I just hate it:
How silver doesn't burn,
But remains charred,
In the ashes of my dead moon.

While yours crumbles,
Under the pressure,
Of a shining solar flux.
Mine floats on,

A forgotten twin moon.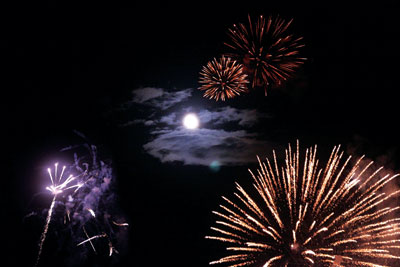 © Meena K., Groton, MA