Don't Talk to Me
September 6, 2011
Your touch lingers even beneath my skin,
the scent of you on my clothes.
Where your fingers traced circles on my jeans,
and your voice whispered through my body.
But you won't talk to me.

My breathing slows when I remember my back against your chest,
and your arms around my waist.
A hum travels through my veins when the memory of your heartbeat speeding against my back arises.
And yet you won't talk to me.

So now you've planted your seed in my mind,
and the roots have spread to my most private thoughts.
All I can to is think of your,
and the next time that we'll speak-
if we ever do.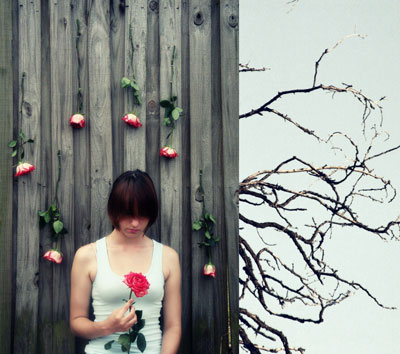 © Taylor S., Deltona, FL