I Miss You
August 29, 2011
Get well soon

You've Ben there for me,
Then and now.
You're grateful that I'm here,
And I'm grateful that you're here,
Because you are my grandaddy,
My tower,
My teddy bear, my invincible,
Or atleast… I thought you where.
The tower has fallen,
I'm scared to touch you,
You are no longer invincible.
But I love you
Then and now!
When you got sick,
My heart broke and I cried,
But you stayed strong,
For everyone.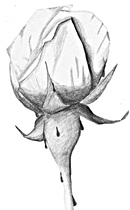 © Elaine S., Phoenix, AZ