Lonely Tune
August 27, 2011
I sit on the swing
Looking at the night sky
thinking of nothing
While simultaneously thinking of everything.
I think of the full moon looming over the trees
And how its shining luminescence lights up the forest around me, Creating a magical place of Imagination and mystery.
Fireflies flutter around in specks,
Reflecting the stars from the pitch black sky
To the plant covered ground.
Stars above me look like tiny holes in the sky,
Allowing peeks into an unknown dimension
Just past a wall of darkness
and depression.
I lower my gaze to the forest
that surrounds me
And listen to the sounds all around.
The cicadas buzzing around in the trees,
The crickets chirping in the grass,
That whippoorwill in the background of it all
Singing to its own tune -
Out of the rest of the group.
And yet, that one tune is the one I listen to most of all.
It's a lonely call,
Single until another joins in.
And another
Until they have their own Harmonized melody to themselves, And yet their tune fits in with everything else around them.
Their melody reminds me that
Even though it's okay to stand alone,
To think outside the box,
It is also okay to be helped by others.
You don't always have to be strong and self sufficient.
Sometimes it's best to blend in with others,
Let them help with your problems. Let someone else hear your opinions
And in turn, hear theirs.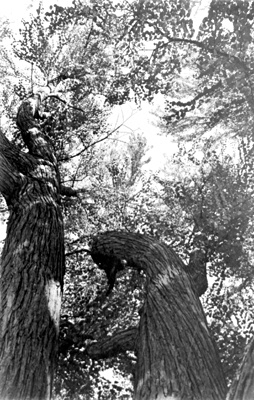 © Tim K., Marblehead, MA