Six Months
August 27, 2011
The grass has grown tall as a tornado around us.

Deep beneath it, my memory of you is a shy brown rabbit,
Nestled in its close dirt burrow

Because it is spring,
You whisper ever more loudly in my ears –

And I laugh alone at our jokes as loudly
As the sound of one mouth kissing

I dream of the graveyard where you and I sat,
Feeling the rough tombstones slide between our naïve fingers

Or of when we walked under ladders,
Pretending to find shelter from the rain

Soon you will fade into a blurry smudge
Wearing a faded flannel shirt

But for now, my memory of you is spicy,
Sharp as cumin or paprika

You are a flannel fish swimming through my neurons,
More alive with every spark

The grass, coarse as gravestones,
Binds, gags, and suffocates us

Because now it is summer.

Now you are bones.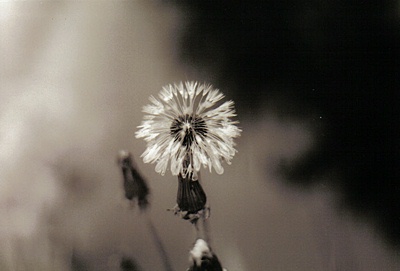 © Sarah S., Poland Spring, ME