Message Received
MAG
August 26, 2011
A bus stop becomes a cell tower.
Caught up in a glowing mesh
Occupied? No –
Look at it like we're afraid to be alone
Look at our hands – the device
The scary abyss of data
Scared to seem alone – distraction
Afraid of no connection. Impersonal
Impersonal touch of the keyboard.
One touch – ping.
Look up to see the world pass you by. But quick.
Shattered – alone but not alone in thought.
Ping – message received.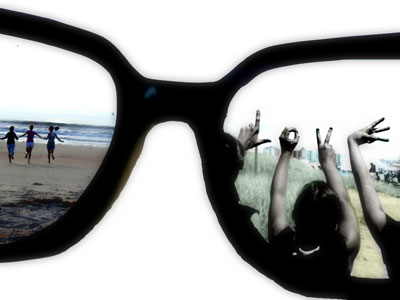 © Christina G., Bedford, NH