It Takes Little To Be A Dad, But Everything To Be A Father
August 21, 2011
"I'm pregnant."

All blame, all focus, is on the father who might be absent,

Distant,

Could stay around but he doesn't.

And when he does, he gets special judgment.





A mother is expected to stick around,

Unrewarded, uncrowned.

But when the daddy is unwound,

On the rebound,

He's dismissed without a sound.





It takes little to be a mom, everything to be a mother.

The one that's given no credit for sticking around forever.

Let me ask you this, and I want an answer:

Men get more credit for being a father than a woman a mother, where's the error?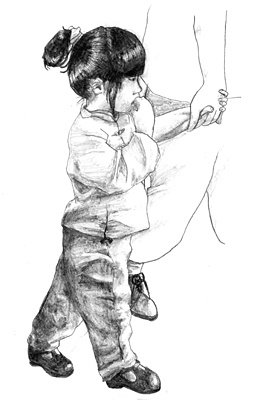 © Laura K., Kendal Park, NJ