Why do Best Friends Lie?
August 19, 2011
I thought we would always be best friends,
Isn't that what we said?
Best friends forever until the end?
We would stick together no matter what happened?

I guess I was wrong,
Cause you broke me down,
You don't wanna be my friend no more,
What did I do?
I thought I could always count on you,
But I guess not,
Cause you left me here all alone,
Now what am I supposed to do without you?

As the days go by life is getting harder,
And I'm thinking about you more and more,
Wishing you were still here.
I need you now more then I ever have before,
But your no where near.

How could this happen?
After all we've been through,
We were always there for each other,
We were so close,
At least I thought we were,
But maybe I was wrong, again.
Did you really want our friendship to end?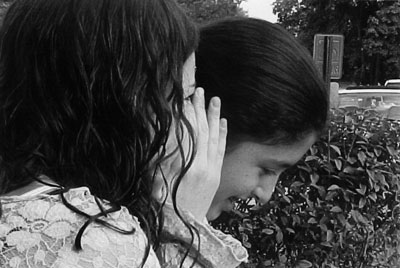 © Jill H., Pompton Plains, NJ