Telltale Eyes (slightly editted version)
August 17, 2011
I'm out of sight, and out of mind
I'm on the edge, wishing I was blind
'cause every time you look my way
I smile and look away
'cause my eyes would just betray
the hurt they always hide,
and the tears that haven't dried -
the thousand deaths I died
for each and every time you cried.

But all breaths I take
that were taken for your sake
seem like nothing anymore
'cause you walked out through the door.
And now I'm dreaming of the day
when I took your breath away,
The days when fairy tales came true,
and I could live forever, just us two
'cause I knew that I had you.

but now I have to smile and look away
because my eyes would just betray
all the feelings I've denied
the ones I've bottled all inside
and I would tell you that I love you,
that I never want to leave you
that I want you by my side
until the day that I have died
but still I smile and look away. . .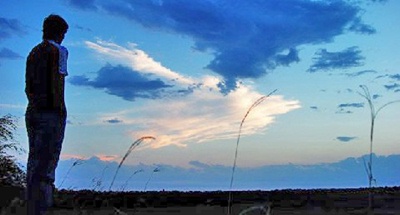 © Stefanie K., Katy, TX