What Gives Me Away
August 12, 2011
How can you see
He's crushing me?
Breaking me down,
That I'm falling to the ground?

Is it my eyes,
My face,
What is it?
Everything seems to give me away…

But can you see
I'm in love with him,
That with him is the happiest I've ever been,
I try to be the walls between him and the rest of the cruel world,

Getting hit,
Pain and all,
But can he see the cracks?
When will I finally fall?

But do you see
I keep him alive,
I kept him up straight,
That I'm trying to save him from his fate?

Do I see
The way he looks at me?
Knowing I already gave up
On trying to make him mine?

What gave me away?
What were the signs that you all see?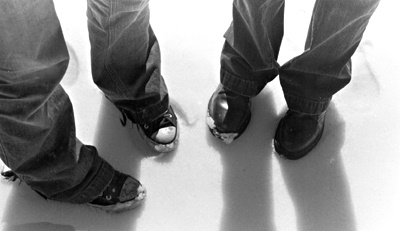 © Elana N., Marblehead, MA