Time's Distortion
July 30, 2011
Tick-tock, Tick-tock—
It's bland, mechanical heartbeat
never slows down.

With a blink of an eye
already, the minute hand
has traveled up to the next block.

Around and around
the three hands simultaneously go
Always towards the same right direction,
and at the same speed as it had traveled
since eternity began.

It's truly boring to see
a clock-hand move.
The tick-tock, tick-tock
of the round clock
that sounds so much alike
with the training soldiers' marching boots

I guess I know
Why hypnotists in black business suits
Uses pocket watches
In order to make people's eyes glaze over
in a mesmerized sigh—
the tedious monotone
that your sensitive eardrum
eventually filters out,
making it one of the background noises.

Sometimes, I longingly wish
to twist this meticulous heartbeat
into going pita-pit, pita-pit, pita-pit
instead of the regular tick-tock, tick-tock—
all the time traveling through the left way
exploring the same yet different path
that it had never experienced before.

Then, then through the horrific distortion can I escape—
my heart, going madly about
like the broken round clock placed in my room's desk:
pita-pit, pita-pit, pita-pit.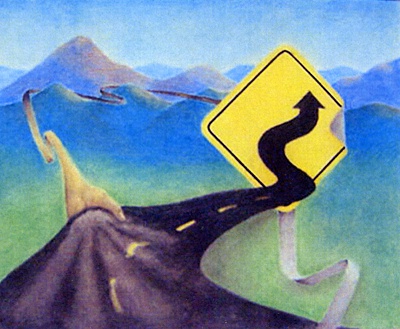 © Tyler W., Muleshoe, TX