When You Think of Me (Don't Think of This)
July 28, 2011
Her icy blue eyes,
Her black as night hair.
She smirks.
I stare.
She laughs.
I cry.

I beg,
I plead,
She tells me
To shut up,
And smacks me in the head:
Harder
Faster
Stronger
Bloodier

I lay on the ground,
My moss-green eyes
Are glazing over.
My caramel hair
Is sticky with blood.

She runs away,
Her eyes cold.
I cannot move-
My breaths come in short gasps:
Quicker,
Fainter,
Shallower,
Softer,
Then nothing.

My body
Is crumpled
On the cold earth.
My tormentor
Has run away
With her frozen heart
And laughter.

My bully liked
To inflict pain.
I liked
To heal it.
But I can't do that anymore.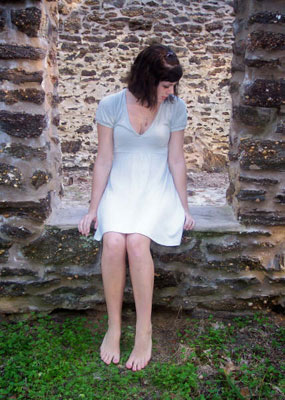 © Katie S., Vineland, NJ