Black Widow
July 28, 2011
My throat has been slit because of a tangled Black Widow's web of thickly weaved lies.

My bones have been broken, not from the sticks and stones, but from that one little "harmless" rumor.

My heart has been shattered by that one little Mockingbird that just wouldn't shut up.

My strength has been demolished by a burden too heavy that couldn't be lifted off my shoulders.

My friends have disappeared into thin air since we all made too many mistakes that I couldn't fix.

My life has been ended since everyone thought they could break two birds with one stone- they ruin my life, while I end it so they wouldn't have to do the dirty work.

My thoughts have now been changed, for I realize that I created the rumor, I was the Mockingbird, I made the burden too heavy, and I just wouldn't fix others' mistakes.

Even though the Black Widow weaves her webs thick, my peers are the ones trapped in the silk. Because I am the Black Widow.

Sometimes, to get out of the maze, you have to make a new way out.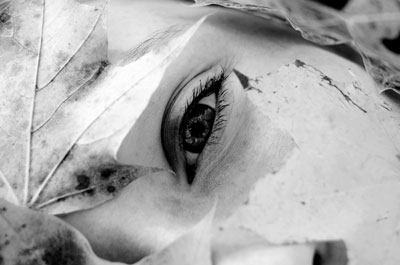 © Michelle K., Vancouver, WA