Where Dandelions Roar
MAG
June 10, 2011
Virginia, stop sinking –
take those rocks from your pockets
and step away from the river.
Let's catch a ride, you and I,
to the place where dandelions roar;
where the alley-cat boys
use their cherry-red lighters
to ignite the stars,
inspired by fireflies
brighter than the sun.

What's your rush, Virginia?
Heaven may be nice
but it may not be there at all
and death is on its way
but Virginia, I'm here now,
and I'll give you some deliverance
à la I-75,
no Sunday dress required.

Think about it, Virginia:
you could drown in your sorrows, or
take a dip in the honey pot with me
but either way, Virginia,
promise me

you'll keep trying to swim.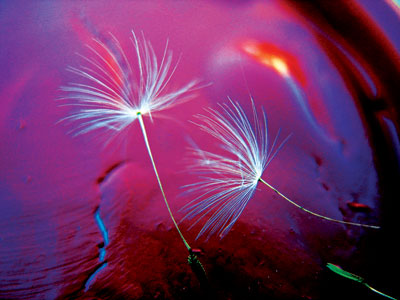 © Jamie R., Boulder, CO