When Her Heart Breaks
June 3, 2011
When Her Heart Breaks


She's the sun, happy and bright.
Bright as day, of course.
She is ecstatic,
her moon makes her whole.

She's like a diamond glistening in the sun.
Shining sun, but she can't enjoy its warmth
if her heart is crying.

She giggles, it sounds so nice,
the laughter filling the room.
But inside, she breaks.
The noise echoes.

Eyes clouding with pain,
she shudders and wails.
Her lover is lost,
forever gone, forever gone.

She is a broken-hearted, broken dream.
He won't return to her.
He won't come back
and he won't look back.

She is still beautiful on the outside,
but on the inside,
she is broken glass.
And it's whats inside that counts.

She's a storm cloud, gray and dismal.
Black as night, of course.
She is crushed,
and the crescent's point pierces her heart.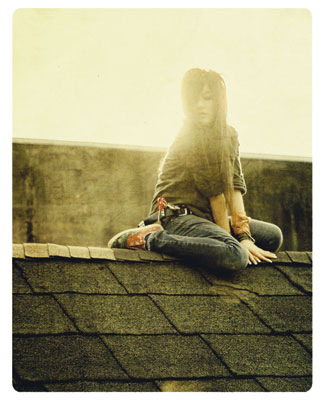 © Hailey J., Lake Oswego, OR