Shattered Mirror
July 16, 2011
I once looked at others with envy
My mother would tell me that I am looking through
A
Cloud
Of
Dust

"You're the one with blinding beauty"
She would murmur,
Day after day
Night after night
But when she left
Who was there to tell me?

Now when I look at myself in the mirror
I see that my mother was truly right.
I am beautiful.

I realize
That before
I was always looking at my face in
A
Shattered
Mirror

I can now conclude that:
My vision was once distorted,
My perception was once clouded,
And my insight was once tainted.

What's sad is that it took
My mother's empty spot
For me to apprehend it.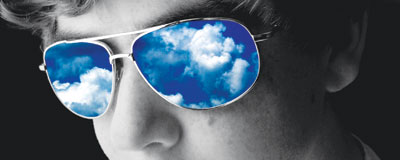 © Joseph B., Mesquite, TX