Doctor's Office
MAG
July 6, 2011
Arms folded to keep herself from falling apart,
she sits, legs swinging and twisted at the ankles,
shoelaces untied.

The tears blur her vision, but she can still see
the untruthful promise of the white coat,
the childish paintings mocking her with innocence.
She curls her legs up to her chest.

Hopeless. The word runs through her brain.
It is a lonely word. A scary word. Its teeth threaten
to chew her up, or worse,
swallow her whole.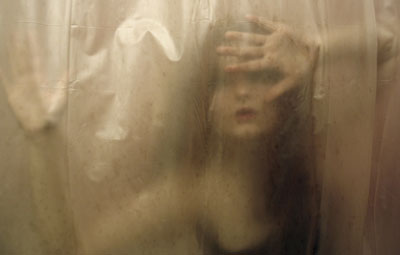 © Emilie E., Tecumseh, OK