Artist becomes Art
June 24, 2011
I stared blankly into the lens.
Trying to block out the soft whispers
Of the pencils kissing the page;
Trying to ignore the teasing swish
Of the paintbrushes against canvas.
My hand ached to hold my trusty wand,
the kind that birthed brilliant sunsets,
Chaotic scenes, and the impossible.
My thighs tensed, my jaw clenched, and my lips taught.
I fought against the urge, to spring up in inspiration.
Today I was not the artist,
molding my creation with coarse unyielding hands,
I was the art, and my job was to sit still.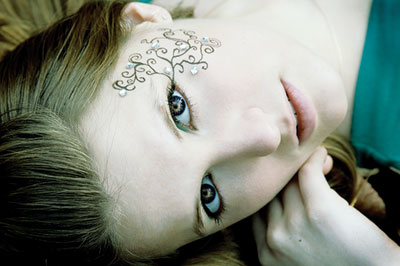 © Michelle B., Blairsville, GA