Beauty of a Rose
May 31, 2011
A young sprouting rose, beautiful and bright.
-- the pick of the bouquet.
The flower of love, beauty, and romance.
It grows bright, radiant
The thorn is not of import until one is pricked by one.
The radiating beauty of the rose detracts from the sharp, prowling thorns.
However, the rose is still young.
As the beauty wilts with age, will the rose and it's thorns be avoided?
Every flower, no matter how beautiful and radiant, wilts with time,
It loses beauty,
It's thorns gaining notice.
Roses are nothing but a painful nuisance without their beauty.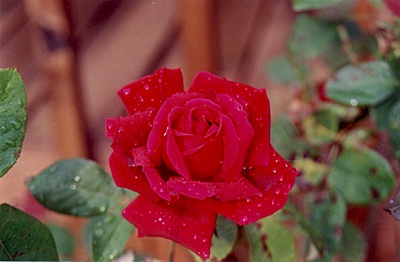 © Jami U., West Hempstead, NY