Looking Back, Moving Forward
June 2, 2011
Standing at the forking road,
Wondering what to choose,
Wondering which path I take
Will offer me the most to lose.

One path is more traveled by,
And one is far less so.
Far ahead I see the light,
But not the familiar light I know.

I turn around, and now I find
The path behind is burned black.
Fire has eaten up the way.
You can't turn back the past.

I cross my fingers, hold my breath,
I take the plunge, I step
Onto the path, I grit my teeth,
There is no turning back.

Days and weeks and years go by.
I trudge my chosen path.
It's not so hard as I once thought,
But I can't help looking back.

There's no surprise, no creeping feeling,
No stalking cat, no hint of smoke.
I c*** my head, confused and pleased—
It seems I've traveled far with ease.

I pause and shoulder my ragged pack,
Glad I never chose turning back.
The light is still as far as ever,
But my own journey is still on track.

Now, at age, I don't look back.
I fondly remember the ancient past.
The light is there, just out of reach.
I know I'll see it before I sleep.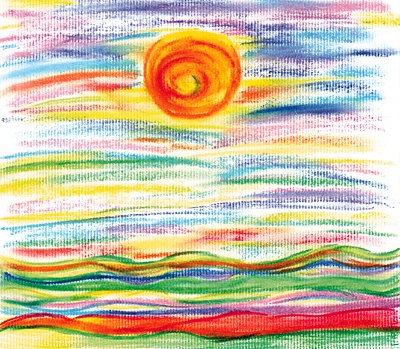 © Jennifer W., St. Albans, WV